Care Advocates
Naomi Arreola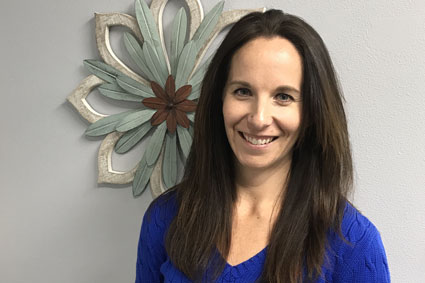 Naomi's smiling face is who you'll most often see at the front desk. She keeps the office running smoothly, is an expert baby holder, and is here if you need a fellow mom to talk to!
She is a mom of three kiddos, a petite-mini golden-doodle pup, and a horse named Zara. She has lived in Verona for the past 14 years and all 3 of her kids are proud Wildcats!
She stays busy going out to the barn riding and hanging out with her horses or playing in the yard with the kiddos and her husband Daniel. When she does sit down, she enjoys relaxing by the fire while watching HGTV and planning her next house project!
Naomi's background includes personal training, hairdressing, and interior design but her passion is in health and wellness. Her chiropractic experience started when she was a teenager and suffered from chronic headaches and was only able to get relief from regular adjustments. As an adult she had consistent care throughout all three pregnancies and truly understands just how beneficial chiropractic care is to be at your best health possible. She's thrilled to be a part of the team and is excited to get to know all of you!
---
Allie Peters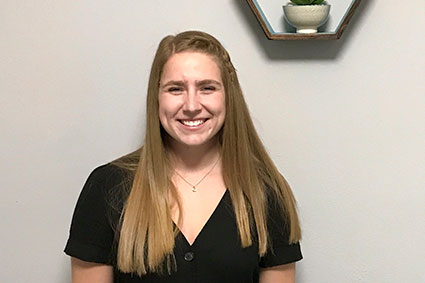 Allie is usually only here on Thursdays, and oftentimes she's doing behind-the-scenes work, although you may see her make an appearance at the front desk from time to time.
She is a puppy mom to her golden retriever, Macie. She is also engaged to be married to her preschool sweetheart, AJ, who is a current UW Madison medical student. In her free time, she is playing with Macie, sitting on the porch with AJ, or reading a good book.
She graduated from Carroll University in May and holds her Bachelors in Health Science. Most recently, she graduated from Radiologic Technology school and is a Licensed Radiographer.
Allie was a two-sport athlete growing up and knows first hand just how effective chiropractic care is. She also has a love and passion for people (especially the kiddos!). Working alongside Dr. Jill to enhance patient care and experience is a top priority of Allie's and she is looking forward to meeting and getting to know you and your families.

Care Advocates | (608) 497-1801