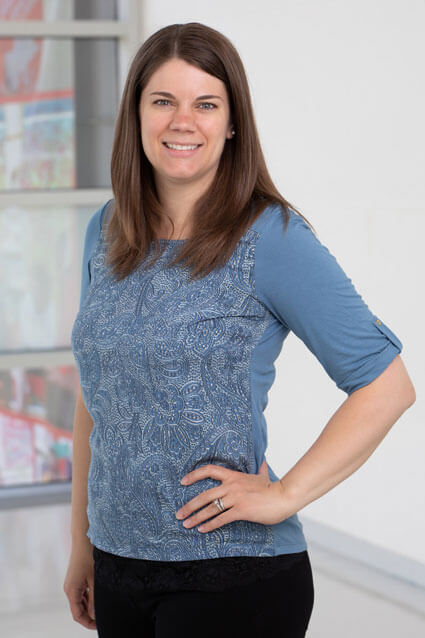 Meet Dr. Jill Mork
The Road to Becoming a Chiropractor
Growing up, Dr. Jill lived in a small town close to Sheboygan. A multi-sport athlete, she got a disc injury in her low back. Multiple providers put her through a variety of tests and treatments. None, however, were effective. The doctor recommended that she undergo back surgery. At just 18 years of age, neither Dr. Jill nor her parents wanted her to go under the knife. Instead, her mom took her to the local chiropractor's office.
During care, Dr. Jill learned about how chiropractic can go beyond pain relief and restore the body's proper function. To this day, she gets adjusted regularly.
An Education in Natural Health
Dr. Jill's undergraduate studies were completed at UW-Green Bay, which focused on chemistry, human biology and Spanish. To earn a Doctor of Chiropractic, she attended Northwestern Health Sciences University, graduating in 2012. She worked for five years at a family wellness office in Middleton.
There, she had the opportunity to improve the life quality of many area families. It was also at this time that she completed prenatal and pediatric studies and became certified through the International Chiropractic Pediatric Association. She is certified by the Academy Council of Chiropractic Pediatrics (CACCP).
Dr. Jill is an active member of the following:
Chiropractic Society of Wisconsin (CSW)
International Chiropractic Pediatric Association (ICPA)
Epic Pediatrics
The National Wellness Foundation
Verona Area Chamber of Commerce
Business Networking International (BNI) Verona chapter
A Family- and Community-Oriented Life
When Dr. Jill had her son Bennett, her passion for family care grew stronger. She was regularly adjusted throughout her pregnancy up until the natural water birth of her son. Bennett received his first adjustment when he was two hours old and is checked regularly.
If she isn't in the office, Dr. Jill can be found exploring our area with her family. Along with her husband Brady and their son, she likes to go to sporting events, explore Madison and visit the local farmers' market. She enjoys the simple pleasures in life like spending time together, walking their Chocolate Lab Maya and being outdoors.
Would you like to get your family on a path to better health? Contact Family First Chiropractic of Verona today!

Dr. Jill Mork | (608) 497-1801