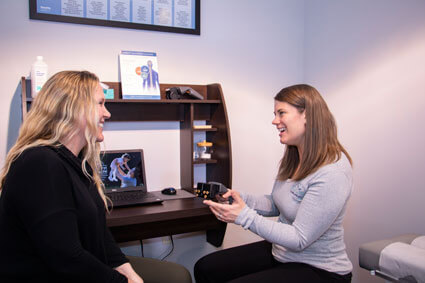 Individualized Care Plans
At Family First Chiropractic of Verona, we recognize the importance of discussing what your health goals are and how we can assist you in achieving them. During your first visit with us, you'll sit down with Dr. Jill for a consultation. We'll learn all about what you want to get from your care. Based on your goals, our objective form of testing and our years of experience, we will design a care plan just for you.
You'll learn all about our recommendations at your second visit, which is referred to as a report of findings.
Assessing Your Progress
As you continue your care plan, we want to make sure that we're on the right track. We'll do regular reevaluations to ensure we're on the way to reaching your goals. Once you achieve them, we'll talk to you about the option of wellness care, which will help you live at your highest potential now and in the future.
Learn more about what we can do for you and your loved ones. Call our team now!
CONTACT US »

Individualized Care Plans at Family First Chiropractic of Verona | (608) 497-1801